Leaders in AI & ServiceNow Staffing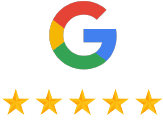 Based on 600 customer reviews

An unparalleled recruitment experience. John and Mark gave me an excellent level of feedback and professionalism that I have never encountered before. They were always available, responsive and I have only good things to say.

Great consultancy, very friendly and knowledgeable. They helped me find my perfect role and were always very responsive, would highly recommend.

Very professional and responsive, great experience working with them!

This experience, as a freelancer, with Alldus was/is very positive. The level of professionalism and quality of services make them among the best recruitment agencies with which I've worked with.

Professional customer service. It was awesome working with you guys! And the podcasts are super good, I learned a lot about the AI in Dublin. The whole AI in action podcast series is just the best thing to listen to in the morning!

Fantastic Service, great people to interact with and very knowledgeable with regards to Data Science. Highly recommended and will work with them again.

I've been truly impressed with the quality of Alldus' service, the people they work with and their responsiveness. They offered a lot of insight into what to expect from the interview process and were very responsive and helpful throughout the process providing quick and constant feedback. I'd recommend their services to anyone looking to get a new job in tech.

Alldus are totally professional with the services they offer. They are very responsive, the consultants patiently listen to your queries, and clarify your doubts with the most minutest of details and keep you updated on progress of your application all the way. I would recommend Alldus to any one new in the Irish Job market!

I've worked with lot's of recruiting companies on both sides, hiring and as a candidate. With Alldus I've only been candidate but what I experienced was really positive and different to many of my past experiences. For example, the guys took their time to get to know my values and what drove me; they were genuinely interested in only considering roles I would want and be happy in with companies I would want to join. Overall, happy to have met the guys and I'd work with them again.

Alldus is playing a pivotal role in publicising AI and its applications across Ireland and encouraging new talent to join the Irish workforce. Alldus's events (both online and in-person) are excellently organised and insightful which provides participants with a superior platform to keep them updated with latest industry trends in Data Science and AI as well as a fantastic opportunity to meet and network with enthusiastic, talented people.
Alldus creates choice through community
Alldus is a workforce services company. Hyper-specialized in AI & Digital Transformation, we are building communities to connect the best people across the USA and Europe.
0

+Podcasts
with leaders in AI &
Digital Transformation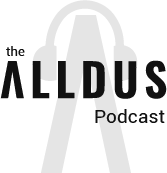 alldus is proud to have featured