AI in Action E262: Luca Foschini, Co-Founder and Chief Data Scientist at Evidation Health
Welcome to episode 262 of the AI in Action podcast, the show where we break down the hype and explore the impact that Data Science, Machine Learning and Artificial Intelligence are making on our everyday lives.
Powered by Alldus International, our goal is to share with you the insights of technologists and data science enthusiasts to showcase the excellent work that is being done within AI in the United States and Europe.
Today's guest is Luca Foschini, Co-Founder and Chief Data Scientist at Evidation Health in California. Founded in 2012, Evidation Health is a technology and services company that helps individuals and the world's most innovative healthcare companies understand and influence the everyday behaviors that create better health outcomes. Evidation measures health in everyday life and enables anyone to participate in groundbreaking research and health programs.
Built upon a foundation of user privacy and control over permissioned health data, Evidation's Achievement platform is trusted by millions of individuals generating data with unprecedented speed, scale and rigor. They partner with leading healthcare companies to understand health and disease outside the clinic walls. Guided by their mission to enable and empower everyone to participate in better health outcomes, the team are working together to bring people individualized, proactive and accessible healthcare faster.
In the episode, Luca will discuss:
The interesting work Evidation are doing in health & wellness
The role of data science in helping achieve their mission
Use cases of the fascinating projects they work on
How the Data Science team is set up for success
The growth of the team and upcoming opportunities
What excites him for the future of Evidation Health
To find out more about Luca and all the great work happening at Evidation Health, check out the website www.evidation.com or follow them on Linkedin and Twitter @evidation. You can also connect with Luca on Linkedin or follow him on Twitter @calimagna.
What did you think of Luca's podcast? Where do you see the future of AI and Data Science heading in the Healthcare industry in the next few years? We would love to hear your thoughts on this episode, so please leave a comment below.
If you would like to hear more from The Alldus Podcast then please subscribe and don't forget to like and share with your friends on social media.
Subscribe to The Alldus Podcast: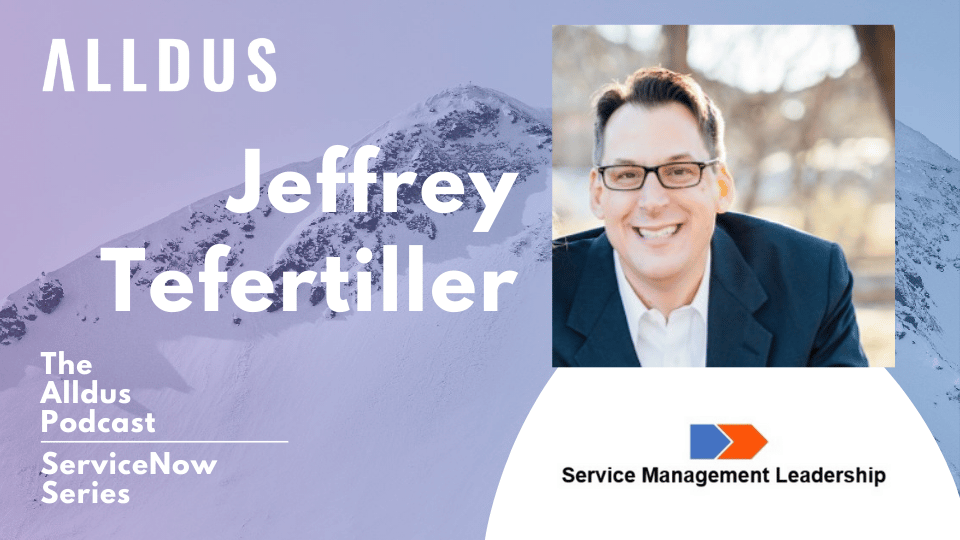 Welcome to episode 79 in our Digital Transformation series of the Alldus podcast, the show where we highlight the brightest talent and technical leadership within the ServiceNow ecosystem. Powered by Alldus International, our goal is to share with you the insights of leaders in the field to showcase the excellent work that is being…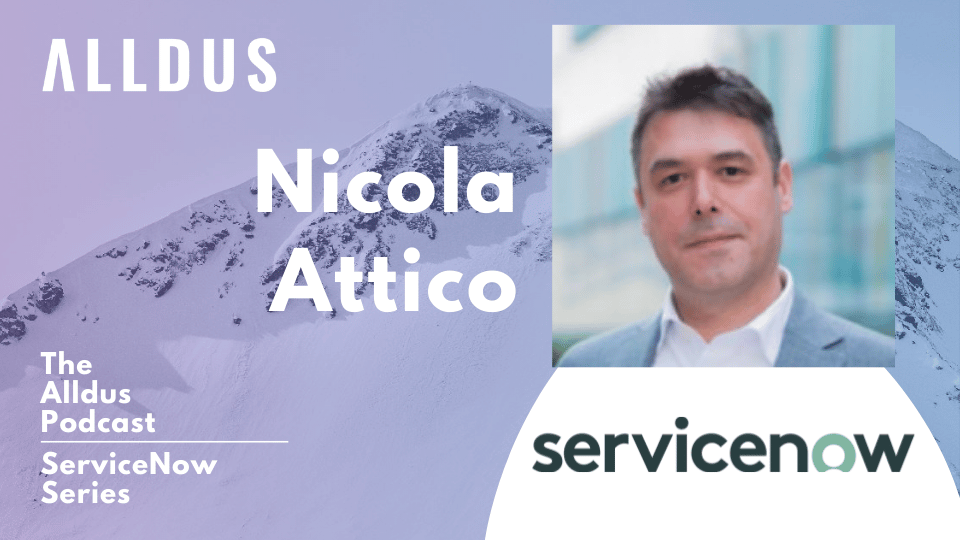 Welcome to episode 78 in our Digital Transformation series of the Alldus podcast, the show where we highlight the brightest talent and technical leadership within the ServiceNow ecosystem. Powered by Alldus International, our goal is to share with you the insights of leaders in the field to showcase the excellent work that is being…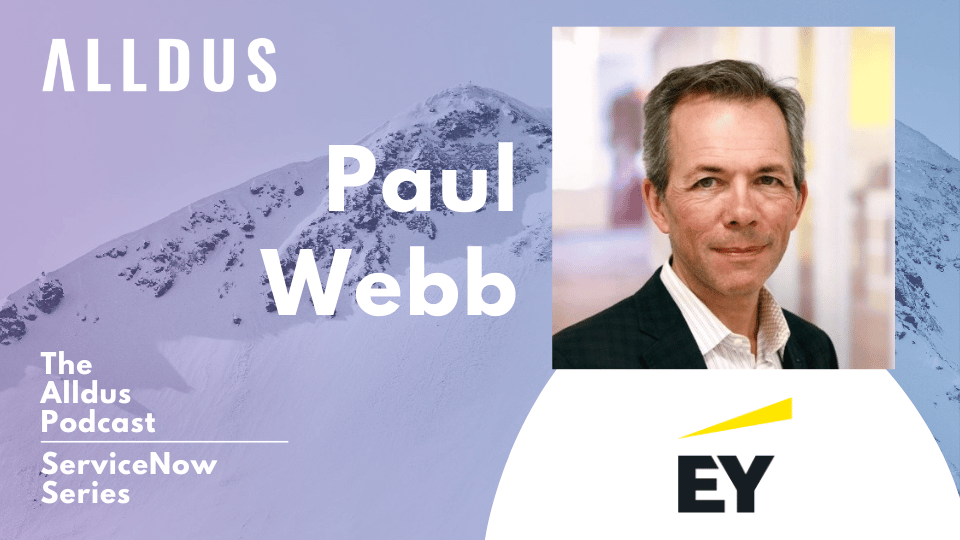 Welcome to episode 76 in our Digital Transformation series of the Alldus podcast, the show where we highlight the brightest talent and technical leadership within the ServiceNow ecosystem. Powered by Alldus International, our goal is to share with you the insights of leaders in the field to showcase the excellent work that is being done…