ServiceNow Series E63: Stephen Sturdevant, Manager of ServiceNow Engineering at BlueVoyant
Welcome to episode 63 in our Digital Transformation series of the Alldus podcast, the show where we highlight the brightest talent and technical leadership within the ServiceNow ecosystem.
Powered by Alldus International, our goal is to share with you the insights of leaders in the field to showcase the excellent work that is being done within Digital Transformation and ServiceNow implementations across the United States and Europe.
Today's guest is Stephen Sturdevant, Manager of ServiceNow Engineering at BlueVoyant. Founded in 2017, BlueVoyant deliver purpose-built cybersecurity services that proactively defend business ecosystems of all sizes against today's threats by utilizing large, real-time datasets with industry-leading analytics and technologies. Their threat intelligence data detects your most potent cybersecurity risks, while intuitive automations mitigate threats against your attack surface effectively and efficiently, to help your company stay secure and support your business objectives.
BlueVoyant's highly-skilled team brings a unique and diverse range of backgrounds and frontline experience to the table, including former government cyber officials as well as seasoned veterans from across the cybersecurity industry. Their expertise, combined with the largest commercially available and exclusive-use dataset available and an extensive set of automation playbooks and data connectors, allows them to deliver on their philosophy of operational threat alerting, mitigation and resolution.
In the episode, Stephen will talk about:
His role and responsibilities at BlueVoyant
Why ServiceNow is the platform of choice
Advice to C-Suite execs looking to implement ServiceNow
His passion for giving back to the community
Upcoming trends that excite him
To find out more about Stephen and all the great work happening at BlueVoyant, check out the website www.bluevoyant.com or follow them on Linkedin, Instagram and Twitter @BlueVoyant. You can also connect with Stephen directly on Linkedin or follow him on Twitter @snscout1.
What did you think of Stephen's podcast? Where do you see the future of Digital Transformation and ServiceNow heading in the next few years? We would love to hear your thoughts on this episode, so please leave a comment below.
If you would like to hear more from the Alldus podcast then please subscribe and don't forget to like and share with your friends on social media.
Subscribe to The Alldus Podcast: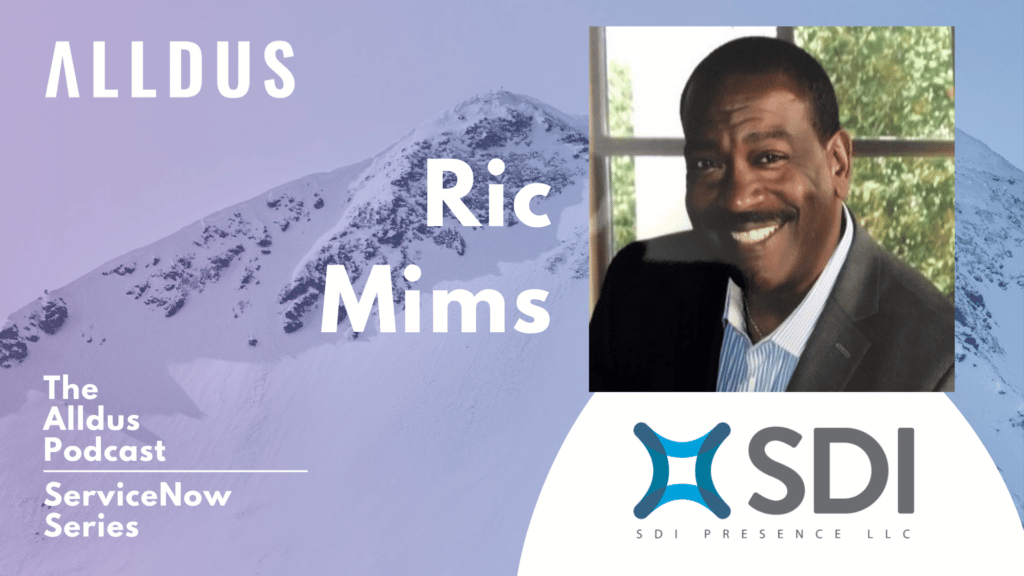 Welcome to episode 80 in our Digital Transformation series of the Alldus podcast, the show where we highlight the brightest talent and technical leadership within the ServiceNow ecosystem. Powered by Alldus International, our goal is to share with you the insights of leaders in the field to showcase the excellent work that is being…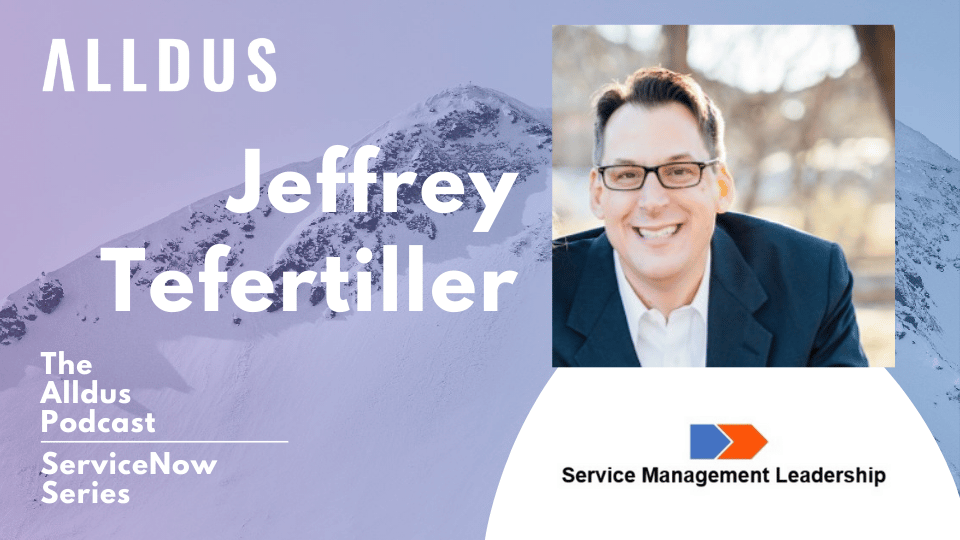 Welcome to episode 79 in our Digital Transformation series of the Alldus podcast, the show where we highlight the brightest talent and technical leadership within the ServiceNow ecosystem. Powered by Alldus International, our goal is to share with you the insights of leaders in the field to showcase the excellent work that is being…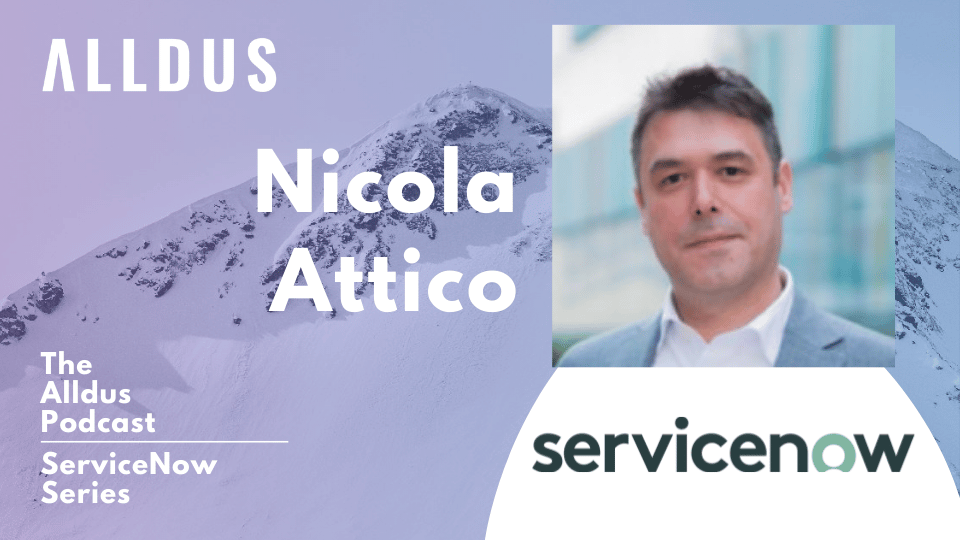 Welcome to episode 78 in our Digital Transformation series of the Alldus podcast, the show where we highlight the brightest talent and technical leadership within the ServiceNow ecosystem. Powered by Alldus International, our goal is to share with you the insights of leaders in the field to showcase the excellent work that is being…