ServiceNow Series E78: Nicola Attico, Blockchain/DLT Solution Engineer – Innovation & Strategy Office at ServiceNow
Welcome to episode 78 in our Digital Transformation series of the Alldus podcast, the show where we highlight the brightest talent and technical leadership within the ServiceNow ecosystem.
Powered by Alldus International, our goal is to share with you the insights of leaders in the field to showcase the excellent work that is being done within Digital Transformation and ServiceNow implementations across the United States and Europe.
Today's guest is Nicola Attico, Blockchain/DLT Solution Engineer – Innovation & Strategy Office at ServiceNow. Based in Milan, Nicola is strongly passionate and a self-motivated individual who deeply believes in innovative technologies. He has a significant understanding of technical & business processes, blockchain & distributed ledgers, and platform-as-a-service. He also has the ability to manage in cross-cultural teams with strong ethical values, and a belief in collaboration and respect.
Nicola has excellent communication and public speaking skills, and frequently organizes and holds events, user groups and meetups while often presenting the value of technology in wider conferences. He also often publishes articles and other content on specialized magazines and online. In November 2018, he published his first book "Blockchain. Guida all'Ecosistema" ("Blockchain Ecosystem") and he published his second book "Enterprise Blockchain" in 2021.
In the episode, Nicola will talk about:
How he got into the world of ServiceNow
His role and work within DLT and Blockchain
How he is enabling a digital ecosystem at ServiceNow
Use cases of how DLT and Blockchain are making an impact
What the future holds for DLT and Blockchain
Why ServiceNow is only going to continue to grow
To find out more about all the great work happening at ServiceNow, check out the website www.servicenow.com or follow them on Linkedin, Instagram and Twitter @ServiceNow. You can also connect with Nicola directly on Linkedin or follow him on Twitter @nicolaattico.
What did you think of Nicola's podcast? Where do you see the future of Blockchain and ServiceNow heading in the next few years? We would love to hear your thoughts on this episode, so please leave a comment below.
If you're interested in exploring the latest ServiceNow opportunities, check out our live vacancies or upload your resume today to keep up to date with all the latest opportunities.
Subscribe to The Alldus Podcast: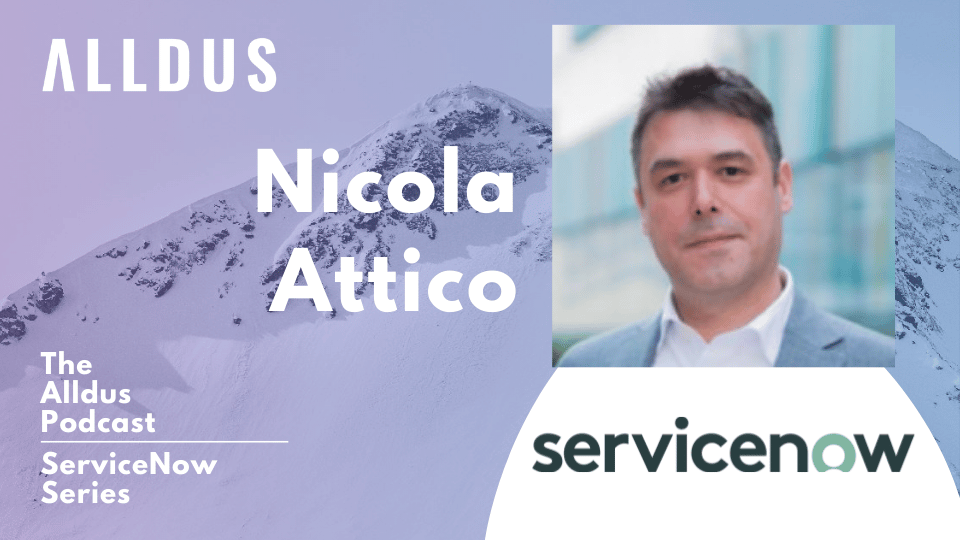 Welcome to episode 78 in our Digital Transformation series of the Alldus podcast, the show where we highlight the brightest talent and technical leadership within the ServiceNow ecosystem. Powered by Alldus International, our goal is to share with you the insights of leaders in the field to showcase the excellent work that is being…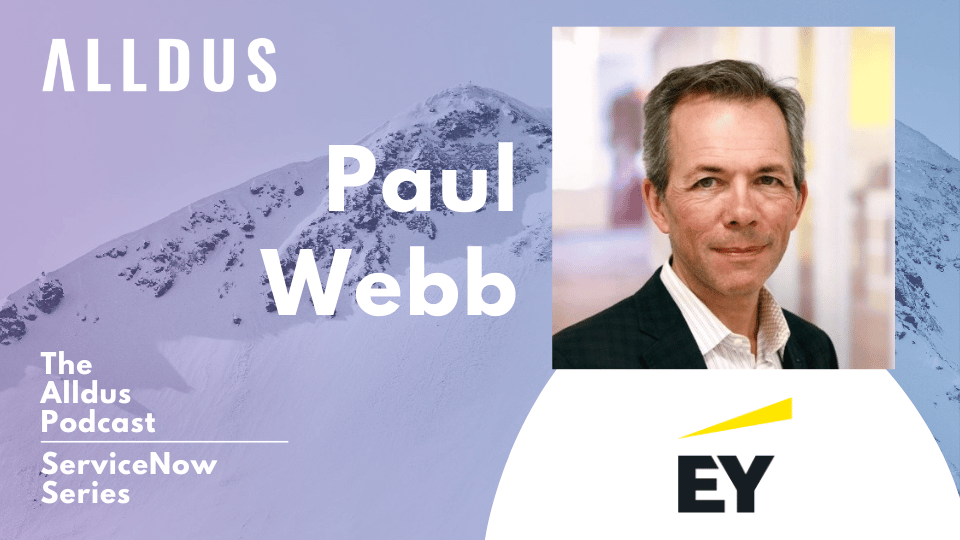 Welcome to episode 76 in our Digital Transformation series of the Alldus podcast, the show where we highlight the brightest talent and technical leadership within the ServiceNow ecosystem. Powered by Alldus International, our goal is to share with you the insights of leaders in the field to showcase the excellent work that is being done…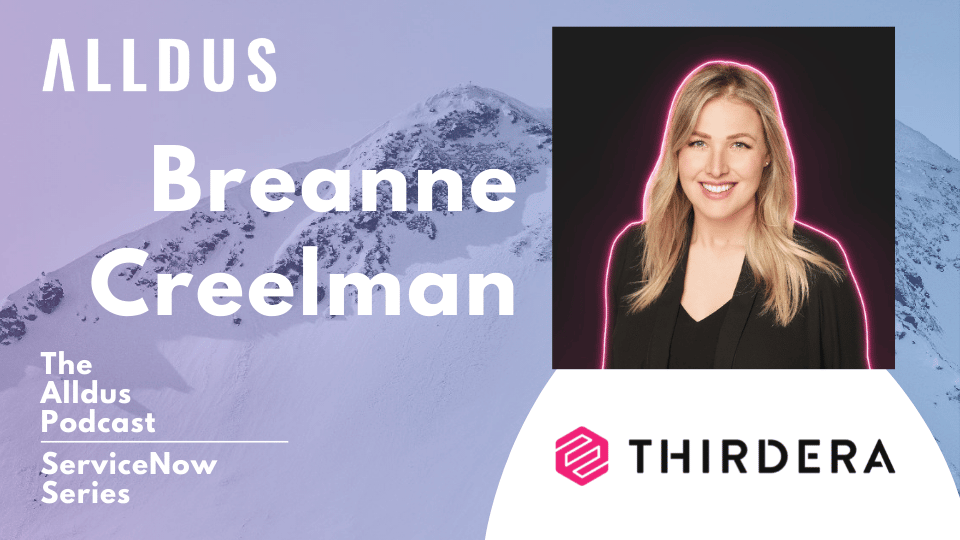 Welcome to episode 76 in our Digital Transformation series of the Alldus podcast, the show where we highlight the brightest talent and technical leadership within the ServiceNow ecosystem. Powered by Alldus International, our goal is to share with you the insights of leaders in the field to showcase the excellent work that is being done…