3 ways that ServiceNow is Benefiting Customers
It's been 18 months since we launched the ServiceNow series of the Alldus Podcast, bringing our listeners interviews with the brightest talent and technical leadership in the ServiceNow ecosystem.
In that time we've been fortunate enough to host a variety of industry leaders, hearing first-hand how the platform is adding value to organizations across multiple sectors. While the benefits of the platform are too numerous to explore fully in this post, we look back at some of the common themes that have come up during our discussions so far.
Workflow Automation
Unsurprisingly, one of the most common topics that comes up during our conversations with business leaders is that of workflow automation and how ServiceNow is being utilized to great effect to automate routine tasks, improving employee satisfaction and providing greater organizational visibility for executives.
We spoke with the Associate Partner of an Elite ServiceNow partner, who explained how the events of the last year have expedited the need for workflow automation:
"The pandemic has accelerated an unavoidable reality that we live in a world of distributed workforces and it's only going to become more prevalent. With all the flexibility of working from home and remotely comes a lot of potential for disconnects and process breakdowns. Workflow automation ensures accurate, consistent and timely execution of business processes across the whole enterprise."
Providing a tangible example of this, the CEO of another Elite partner we hosted described where some of the clients they work with are seeing the most value:
"The pandemic has been a wake-up call for a lot of organizations who weren't prepared or nimble enough to make fast business decisions. You had some organizations with legacy systems that just lived in email. They went from having maybe twenty or thirty cases a week jumping to two or three hundred cases, not knowing how to handle that volume through email with no queue or workflow behind them. A lot of them scrambled and turned to IT to ask what do we have that can handle this process.
"Fortunately, most of these organizations already had ServiceNow, maybe they were just using it for incident management or customer service, and they said we can build an app fairly quickly, within a week or two to handle this process, add some automation and make sure we're following through on these cases, which is a big thing. If you live in email, they're easy to miss, but when you have a task management system you eliminate 99.9% of that".
In one of the first episodes of our series we sat down with an experienced ServiceNow thought leader and nine-time Knowledge conference speaker, who explained the impact this is having on organizational visibility and governance:
"There's all kinds of invisible work that's still managed in email, billions and billions of dollars' worth of work globally tracked in email, which makes it effectively invisible. ServiceNow takes work and makes it visible so that you can govern it. Then once it's visible and governed, you can start automating and integrating"
Another of our guests, the Chief Architect at a leading ITSM Consultancy, had similar experiences:
"Having all your data in the same platform and under that same pane of glass adds a huge amount of value in that you don't have to worry about gathering information from other systems. It also offers a lot of opportunities for automating low value tasks. As I'm sure you can imagine, if you don't all of a sudden don't have to do 50 password resets every week, you're gonna be a lot happier.
"A perfect example of that would be a customer who's running ITSM, ITOM and ITBM together. Your project managers, demand managers and development managers can see the availability of the people that they need working on their items because the projects and agile stories are in the same system as the incidents, changes and catalog requests. You get a whole view of their availability and you're not over allocating your resources and asking for more than they can give"
Customization
Returning to our early conversation with a ServiceNow thought leader and nine-time conference speaker, we got some great insights into where they see ServiceNow as being ahead of the competition:
"ServiceNow was born in the IT space amongst many other apps of that type. The very first prototypical ones where about 'I have a help-desk team and I need something better than sticky notes and email to this work with.' While many of the other players at the time calcified, ServiceNow came along and said 'we're gonna do all that ITSM stuff better, with a more modern app, but we're also going to make it really easy for you to create other work management apps on the platform with what they call low-code/no-code.
"The very first success stories in ServiceNow were people saying 'Hey I built an on boarding process that covers not just IT, but the whole gamut; IT, HR, and facilities, all the stuff you need to on board somebody. From there people started making their own HR apps and their own project management apps."
This low-code/no-code approach to development has regularly been cited as a key USP of the platform during our conversations.
The Founder and CEO of an AI-powered ServiceNow solutions company, gave this answer when asked why ServiceNow has been so successful:
"Low-code/no-code is really big in terms of VC funding right now. They (ServiceNow) were doing this from the very beginning, enabling someone with very little software development experience to stand up an application that their users can use to do service requests, and they can write that application in a matter of hours.
"It's different from a platform like AWS, for example, where you can do literally anything from multiplayer video game hosting to business applications on AWS, but you're not going to be able to stand up an application in just a matter of hours. It's a much more on-rails experience when you're using ServiceNow".
It's estimated that the global low-code market could reach $13.8 billion by the end of this year, with the demand for so-called citizen developers growing exponentially, something ServiceNow are well-equipped to capitalize on. 
During our conversation with a Senior Platform Architect at ServiceNow, they outlined the benefits of Flow Designer, a feature for automating processes in a single design environment without the need for complex code:
"It's software development Lego. It's a drag-and-drop interface that allows you to build incredibly powerful workflows without having to be technical.  Scripts and command line are great but it's not gonna enable someone who doesn't identify as super technical to deliver anything for the enterprise from a software development standpoint.
"Flow designer allows anyone to come in and build and maintain logic without needing to know JavaScript. Imagine empowering your employees to build new apps and no new development experience, the citizen developer is going to be the next big trend in IT."
Security
The onset of the COVID-19 pandemic and the resulting increase in remote working has led to an increase in the threat of cybersecurity breaches, with many organizations ill-prepared to defend themselves from such threats.
A common theme that has come up during our discussions with industry leaders is the advantages of having a single, integrated system, and the potential of ServiceNow to prioritize vulnerabilities and rapidly adapt to changing conditions.
To gain further insight into the problems facing organizations, we sat down with the Co-Founder and VP of Engineering at an Identity Access and Management (IAM) software company built on ServiceNow.
"The stakes are higher than ever before; security threats have become even worse over the years; we're seeing entire hospitals shut down from encryption or spyware and you're seeing more and more attack vectors happen. It's becoming harder for the resources we have today to be able to keep up with the new threats. If you have to go to 15 different systems and try to combine all that data to determine what actually happened there's a lot of room for error."
When asked what advice they would give to a CISO, he responded:
"The more that ServiceNow is invested in from the security side of things, going from ITSM into the broader enterprise, the more the synergies between the different applications can be leveraged. The more we can shave down complexity and bring things into a single system and be able to monitor across all of these different attack vectors the better off we are to respond to them. By having everything on a single platform, by having a single experience and by having your business workflows tied together you at least have a chance."
This sentiment was echoed by another of our guests, the VP of Cybersecurity at Government Services company, an industry expert who regularly advises agencies embarking on digital transformation projects. His team have developed an API that utilizes information from Tenable (a tool used to scan for network and cybersecurity vulnerabilities) that is directly tied into the ServiceNow database. Explaining the benefits, he told us:
"If you look at it from a big picture perspective there's a tremendous number of difference pieces of hardware and software available today, and no one product that can do it all, you have to essentially create your own patchwork quilt of information tools and systems and customize it to your requirements. ServiceNow provides a tremendous platform that helps companies to organize IT and integrate all those different systems, largely through the use of application programmable interfaces, to integrate that information into a specific database or dashboard. When you have the opportunity to tie all those information systems together in a very integrated platform it helps the CIO and the CISO to organize all that information and determine what action needs to be taken going forward.
"Any time you can gather vast amounts of information about specific vulnerabilities within your network, and then tie it into your overall IT system to determine where you have potential vulnerabilities and incidents, that's a real advantage. And so, we continue to evolve our partnership, we've recently become what they call an elite status partner with ServiceNow. And we see a lot of opportunities to continue to leverage that as a tool for our portfolio customers, because of the value that it brings to them.".
If you're interested in exploring the latest ServiceNow opportunities, check out our live vacancies or upload your resume today to keep up to date with all the latest opportunities.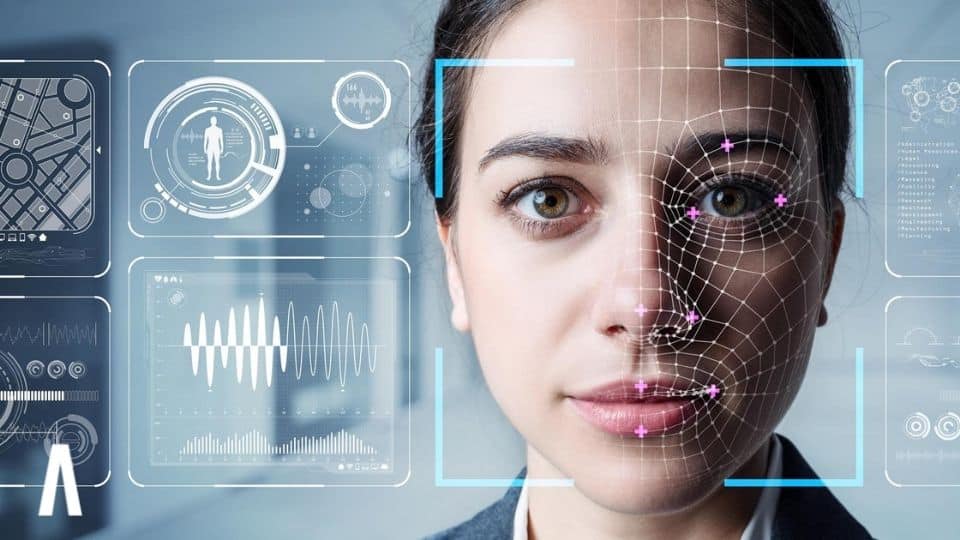 Despite huge advancements in AI research, the field still lags in another key area of societal progress, gender equality. With women accounting for just 22% of professionals in the field, we examine the steps needed to address this inequality and how it would also benefit the technologies themselves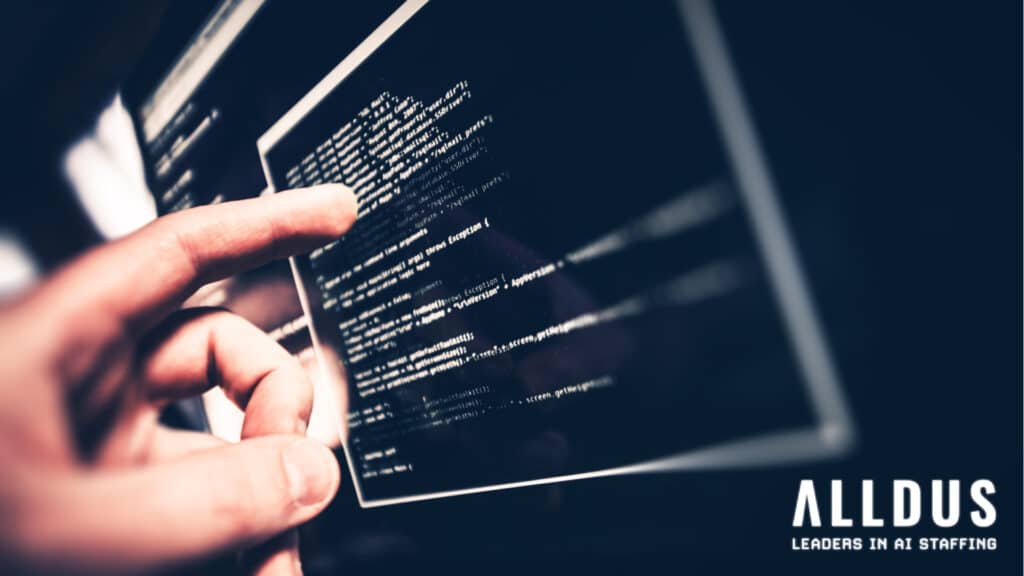 As a programming language, It's a simple skill to learn, but a very valuable one. A walk in the park compared to Python or R.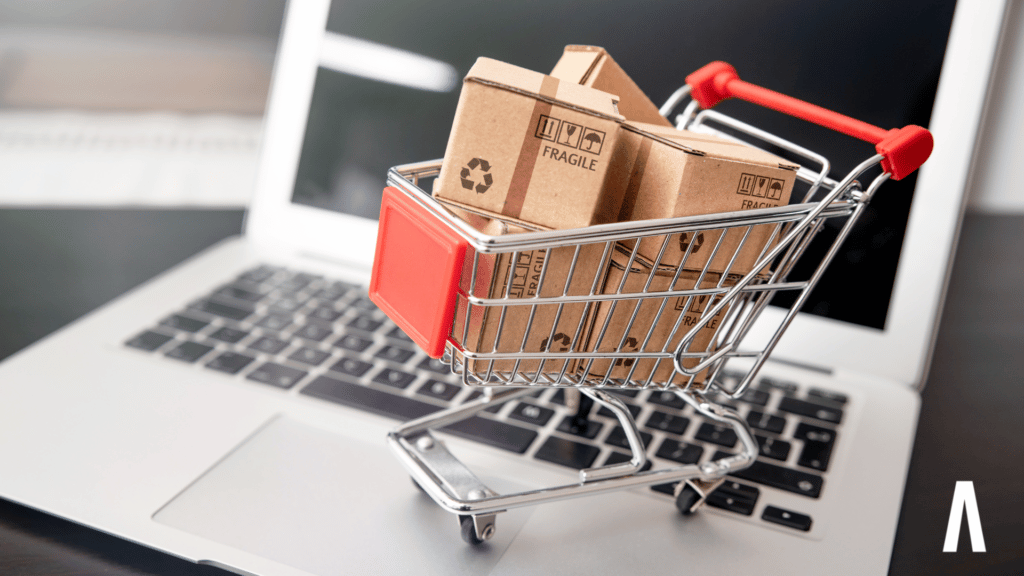 There are great benefits to using NLP in eCommerce. The world of business would be greatly benefited from in-depth insights that are controlled by AI. It will help in increasing customer satisfaction rates, improve the revenue curve & ultimately transform the future of business operations.