Why NLP is the future of E-Commerce
In today's technology-driven world, Natural Language Processing (NLP) is an attempt to integrate a human touch to the internet experience. It gives your computer program the ability to understand human language in the way it is spoken.
There is an overabundance of data available in today's modern world which is driven by technology and it is growing at a rapid pace. This data needs to be organized into categories to make sure that it shows up when it is searched for. This is very crucial especially in case of eCommerce businesses and retailers with search engines like Google and Bing playing a crucial role in helping the user in finding their desired products.
Why NLP
It is very essential for eCommerce businesses to recognize and analyze the requirements and behavior of their customer. To provide a better customer experience, companies listen to what their potential customers express online with the help of social media forums. This helps them to understand what kind of language the user may use to buy a specific item. It might sound easy but it requires a lot of time and efforts of humans, so using machine learning and AI is the best way of doing this.
Human communication is a reasonably chaotic ordeal and to understand it, one requires real-world knowledge as the way we communicate can change rapidly. For humans, this is effortless, as we can easily adapt according to the new rules of communication. However, it is not the same as computers as for them, it is a highly complex and computationally costly task.
Benefits of NLP in eCommerce
With the help of NLP, machines are able easily to pick on what phrases and words are generally used by humans while they are searching for a particular product. It helps in customizing the searches for users who are interacting with the system using a search engine. The system finds what the user is actually searching for by using its understandings of the kind of language and the structure of sentence used. It detects patterns and creates links between the messages to derive the meanings of unstructured texts.
The performance of the NLP model is directly proportional to the amount of data and the quality of data that it is fed. The eCommerce sites have to consider the problem with slangs and synonyms that works differently in different areas. Lexical databases are useful, but they are limited to English only and thus it doesn't work properly in international stores, which serves to the customers belonging to different languages and cultures.
Here are some ways that Businesses and eCommerce retailers can use NLP:
1. Sentiment analysis
Huge manpower is required to analyze the enormous amount of unstructured data. However, with the introduction of AI in computers, the emotional response, analysis and finding are termed as negative, positive and neutral outcomes. This makes it easier for computers to understand simple interactions. However, complex responses can complicate the overall comprehensions of Machine Learning. Several methods can be used in order to segregate the complicated words from complex sentence patterns to determine the accurate meaning of the sentences. Thus, high levels of precision can be achieved in predicting the phase in similar ways.
2. Text recognition
This helps in recognizing the characters and texts by converting them into data and storing it in the database. One of the methods of language processing used by search engines is by reading the text and converting it into machine-encoded text. It gives you the answer to the question instead of showing the search results.
Humans can efficiently and effortlessly understand the words in relation to the sentence written or spoken. However, teaching the computer the context in which the sentence is spoken is a very difficult task as the machines cannot understand simple situations like why and what. We all know that practice makes us perfect in doing a specific task and the same applies here as well to the machine world. They have been fed a lot of unstructured and raw data for analysis and with the help of powerful algorithms, computers are gradually becoming more and more efficient in understanding the particular word in the context of the current given scenario.
4. Customer service center dynamics
The process of transforming call centers without a need for a human agent can be done easily by automation, such as customer interactions being handled efficiently by AI systems. Business houses can be benefited through real-time dynamics which can efficiently improve brand name and loyalty and its reputation to a new league. A single server can handle several thousands of call. A server searches the queries in a flash and give the best possible response to the customer or transfer the call to the concerned department by using the embedded intelligence like NLP. This will eliminate the frustrating processes of pressing keys like "press 1, press 2" etc.
The aim of AI is to improve the reputation of customer service and reduce the number of dissatisfied customers. It has the speed and power which helps in boosting the purchasing cycle by sending alerts and intriguing offers based on certain patterns which are very valuable to retain the customer and convince them to revisit the apps time and again. Chatbots can be used to make social interactions and messages fully operational. Social interactions can be designed to solve issues quickly instead of sending an email requesting to process the issues within three working days. It is challenging but creative at the same time. It will surely help you in winning customer support in an attempt to reach out to them and give unmatched service.
5. Cost effectiveness
Consider, you have to train your entire workforce to a new technology which can significantly help in improving business operations, then you end up paying thousands of dollars to let technology do the work. Why not implement the technology that brings in with intelligence that has automation platforms programmed to own knowledge of the industry. Every business house needs to own this technology as it requires training once and when an upgrade is released.
6. Information discovery
Updated information about customer's review about their product is constantly needed by the business houses. They need to know the behavioral trends and fair ratings of the customers. Polls, emails, pop-ups, blogs, social media posts, phone calls and messages can help in gathering information which is managed by applications powered by AI. The pursuit of information is never ending and the gathered information is interpreted and analyzed in a precise manner.
There are great benefits to using NLP in eCommerce. The world of business would be greatly benefited from these in-depth insights that are controlled by AI. It will help in increasing customer satisfaction rates and will improve the revenue curve as well. More and more innovative ideas revolving around the concept of NLP will transform the future of business operations. 
If you're interested in exploring our latest AI & Data Science jobs, check out our live vacancies or upload your resume today to keep up to date with all the latest opportunities.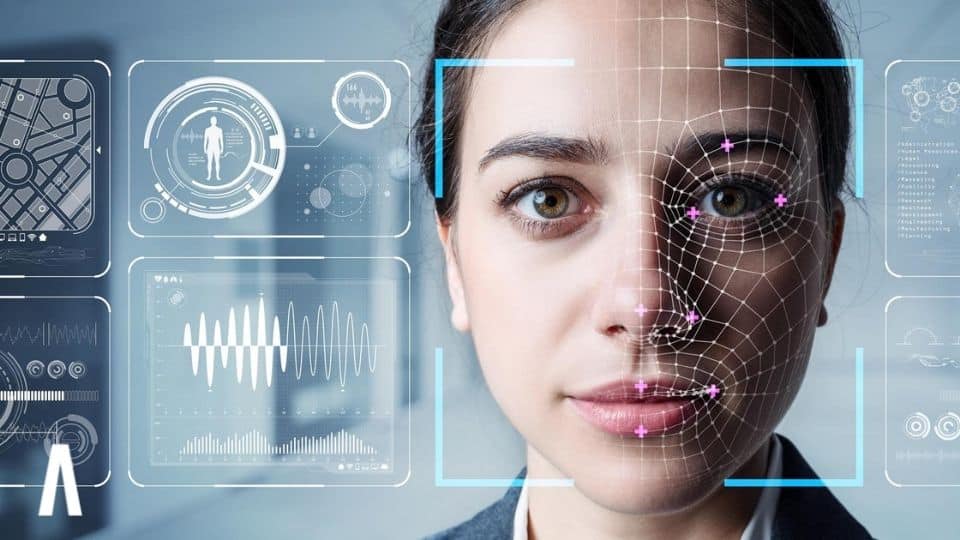 Despite huge advancements in AI research, the field still lags in another key area of societal progress, gender equality. With women accounting for just 22% of professionals in the field, we examine the steps needed to address this inequality and how it would also benefit the technologies themselves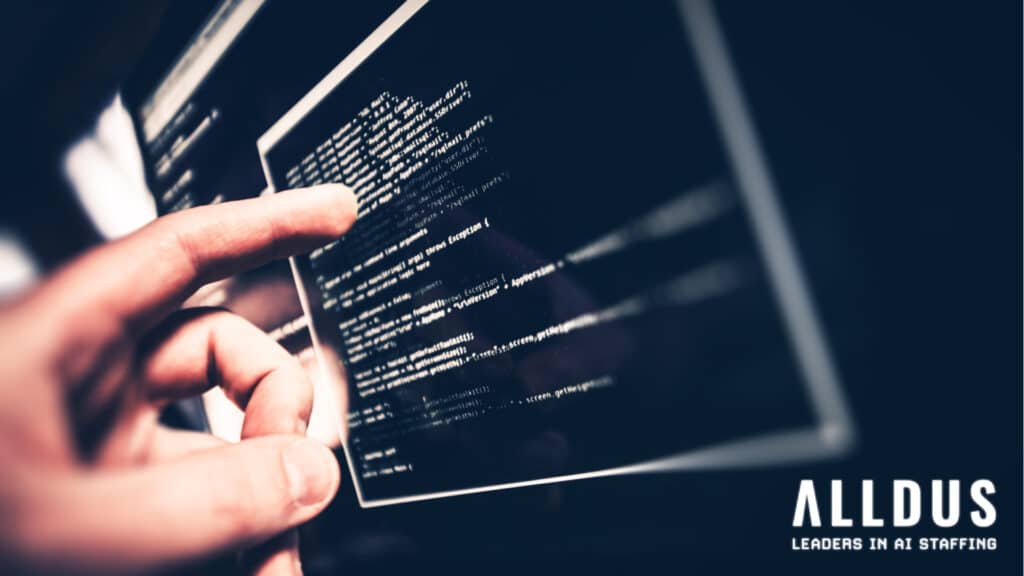 As a programming language, It's a simple skill to learn, but a very valuable one. A walk in the park compared to Python or R.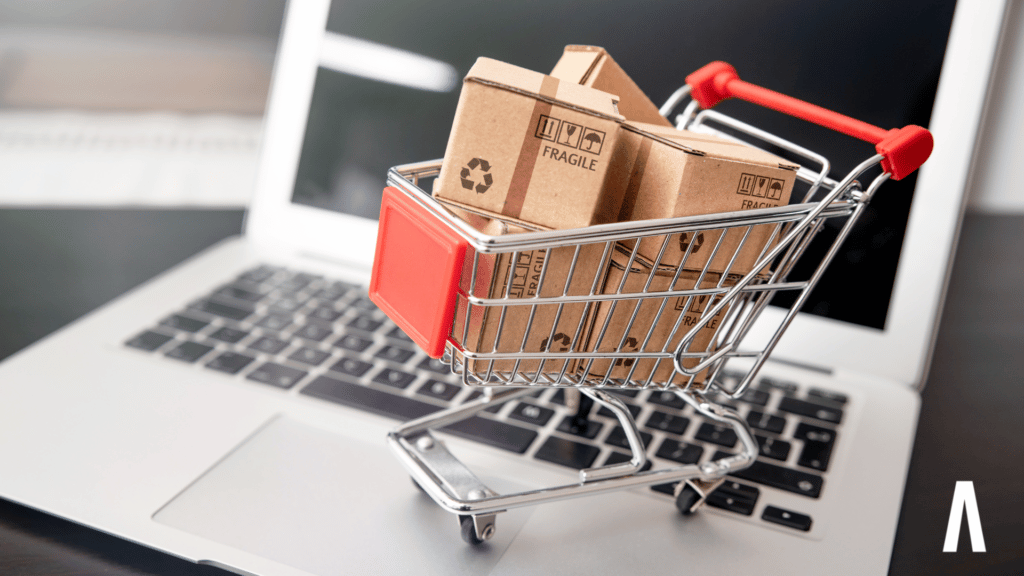 There are great benefits to using NLP in eCommerce. The world of business would be greatly benefited from in-depth insights that are controlled by AI. It will help in increasing customer satisfaction rates, improve the revenue curve & ultimately transform the future of business operations.