The Alldus Top 50 Podcasts (10-1)
In 2018, the Alldus journey began and now three years later, we have grown from a small office in Dublin, Ireland, with just a handful of people to now over 40 employees with offices in Glasgow, Austin and New York.
At Alldus, we are on a mission to connect the best people in AI and Digital Transformation. One of the ways we do this is through our various series of The Alldus Podcast where leaders from around the globe share their journey and showcase the excellent work that is being done within AI and Digital Transformation.
Over the past 36 months, we have built up an impressive library with nearly 400 episodes of top technologists within AI, Machine Learning, Data Science, Cybersecurity, ServiceNow and Digital Transformation sharing their story and success.
To mark Alldus' three-year anniversary, we will be looking back on our top episodes as listened to by you. We have reached the top 10 as today we reveal the most listened to episodes of all-time.
10. MATT SATTLER, DIRECTOR OF BUSINESS DEVELOPMENT & DATA SCIENCE, DATA & ANALYTICS AT HSBC (AI in Action E127)
In September 2020, Matt Sattler, former Director of Business Development & Data Science, Data & Analytics at HSBC joined host JP Valentine on the AI in Action podcast to discuss interesting projects he has worked on at HSBC, the importance of showing ROI on your data science projects, leading a data-driven culture in the Financial Services industry, understanding the business problems that you are looking to solve, how he built a successful team at HSBC and he discussed key skills needed for a successful Data Science career.
9. BHARAT SHARMA, EXECUTIVE DIRECTOR OF ENGINEERING AND DATA SCIENCE AT ATHENAHEALTH (AI in Action E129)
Bharat Sharma, former Executive Director of Engineering and Data Science at athenahealth joined host JP Valentine on the AI in Action podcast in September 2020 to discuss the benefits of applying AI and Machine Learning at athenahealth, interesting projects they are working on, using Data Science and Machine Learning to improve the user experience, challenges he overcame when scaling the team, how to build a successful Data Science team and he discussed what excites him for the future of AI in Healthcare.
8. PIETER NEL, CTO AT OCROLUS (AI in Action E122)
In September 2020, Pieter Nel, CTO at Ocrolus joined host JP Valentine on the AI in Action podcast to discuss his journey to joining Ocrolus, the impact of Ocrolus' innovations in the Financial market, his role in empowering automation in the business, using the Data Flywheel concept, why he loves working at Ocrolus, what they look for in the hiring process and he told us about what the future holds for the organization.
7. JINSOOK HAN, MD & GLOBAL LEAD FOR GROWTH AND STRATEGY AT ACCENTURE APPLIED INTELLIGENCE (AI in Action E126)
Jinsook Han, former Global Lead for Growth and Strategy at Accenture Applied Intelligence joined host JP Valentine on the AI in Action podcast in September 2020 to discuss the interesting roles she has held over the years, what makes Accenture an exciting place to work, how she went about building a successful team, exciting projects the team are working on, how AI will impact the future of the workplace and he told us about some of the exciting opportunities within her team at Accenture. 
6. CARSTEN ULLRICH, DIRECTOR OF AI AT CENTOGENE (AI in Action E138)
In October 2020, Carsten Ullrich, Director of AI at Centogene joined host Mark Kelly on the AI in Action podcast to discuss his 20 years of experience working in AI, how Centogene are applying AI in rare diseases, challenges they need to overcome, such as data quality, improving diagnostics and leveraging this for new discoveries, what makes Centogene a great place to work, their work with COVID-19 Testing and he discussed the possibility of AI with Superhuman capabilities.
5. SAM MONGEAU, LEAD RPA DEVELOPER AT UIPATH (AI in Action E42)
In August 2019, Samuel Mongeau, Lead RPA Developer with UI Path joined host JP Valentine on episode 42 of the AI in Action podcast to discuss his Journey with UiPath, he gave advice on how to prepare for a career within RPA, the challenges of working with automation, the potential for RPA in the enterprise, building a community at UiPath and Sam gave his expert advice to academics seeking a career within RPA.
4. JEREMY BAKSHT, SVP OF ALTERNATIVE DATA AT ASCENTIAL (AI in Action E106)
Jeremy Baksht, former SVP of Alternative Data at Ascential joined host JP Valentine on the AI in Action podcast in July 2020 to discuss his background and his current work at Ascential, exciting use cases of how they help clients in the consumer space, helping clients maximise their data to gain ROI, the impact of Data Science & Machine Learning at Ascential, what he loves about working in Alternative Data, what's in store for the future  and Jeremy gave his top advice on transitioning into a role within Alternative Data.
3. GEETU AMBWANI, SENIOR DIRECTOR OF DATA INSIGHTS AT FLATIRON HEALTH (AI in Action E104)
In July 2020, Geetu Ambwani, former Senior Director of Data Insights at Flatiron Health joined host JP Valentine on the AI in Action podcast to discuss Flatiron's impact in the healthcare sector, The role of the Data Insights function, interesting projects within drug discovery for cancer patient care, how they set up a successful Data Science team, transitioning her skills from media into Healthtech and she discussed what the future looks like at Flatiron Health.
2. SHAMEER KHADER, SENIOR DIRECTOR OF DATA SCIENCE AT ASTRAZENECA (AI in Action E123)
Shameer Khader, Senior Director of Data Science, Digital Health and Bioinformatics at AstraZeneca joined host JP Valentine on the AI in Action podcast in September 2020 to discuss the problems he has solved by applying AI and Machine Learning, fascinating projects he has worked on in the Healthcare sector, how they are applying AI and Data Science at AstraZeneca, projects within clinical trial data and data integration, how to manage an effective Data Science team, why he loves working at AstraZeneca and he discussed how AI will continue to impact drug discovery.
1. JAY CUTHRELL, SERVANT LEADER AT DELL TECHNOLOGIES (AI in Action E108)
Jay Cuthrell, former Servant Leader at Dell Technologies joined host JP Valentine on the AI in Action podcast in July 2020 to discuss his day-to-day work at Dell Technologies, investing in attracting the best Engineering talent, gaining a competitive edge within AI & Machine Learning, how he helps Directors and Leaders scale their teams, balancing technical and soft skills when hiring talent and Jay also discussed some of the exciting innovations at Dell Technologies to keep an eye on.
We hope you enjoy listening to these top episodes and in case you missed out on any of the countdown so far, check out the list here. We hope you enjoyed this series of the Alldus Top 50 and stay tuned for more great new episodes coming your way at www.alldus.com/podcasts. 
If you're interested in making your next move in the market check out our latest Data Science jobs in the US or upload your resume today to keep up to date with all of our opportunities.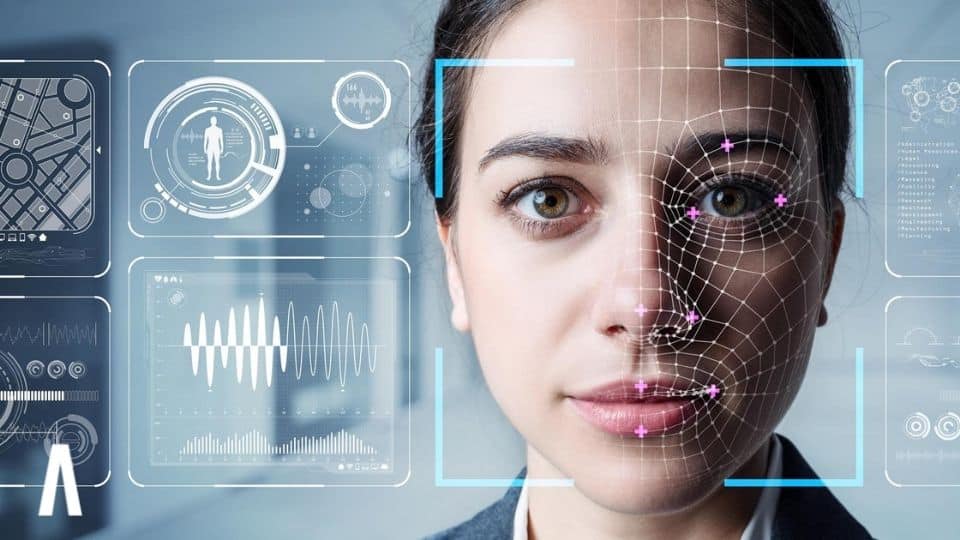 Despite huge advancements in AI research, the field still lags in another key area of societal progress, gender equality. With women accounting for just 22% of professionals in the field, we examine the steps needed to address this inequality and how it would also benefit the technologies themselves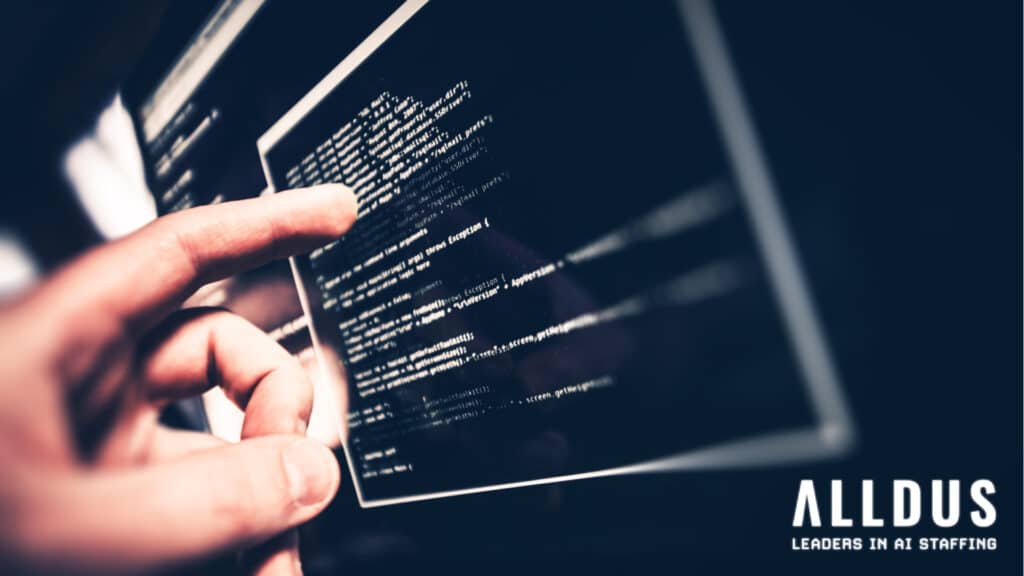 As a programming language, It's a simple skill to learn, but a very valuable one. A walk in the park compared to Python or R.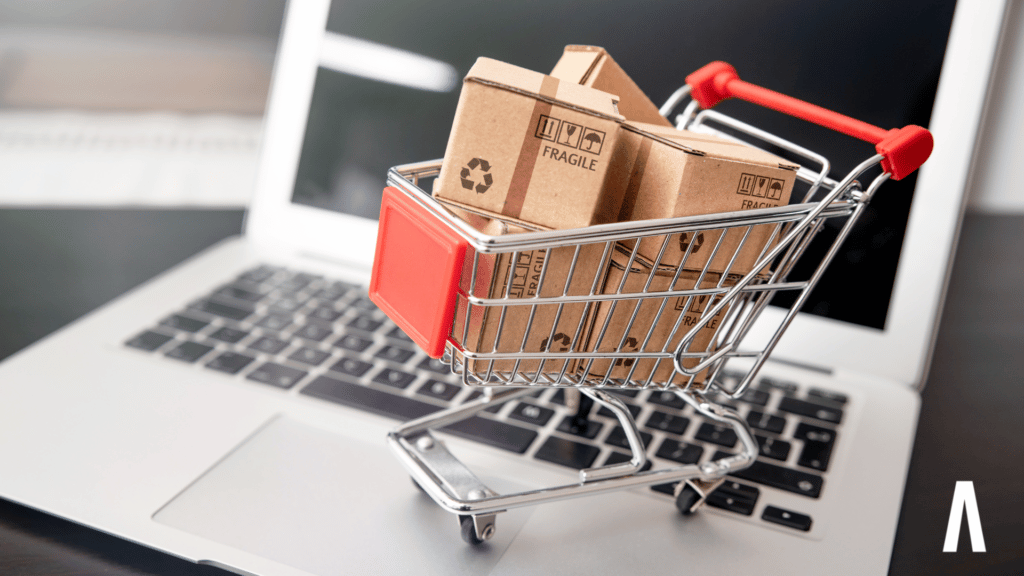 There are great benefits to using NLP in eCommerce. The world of business would be greatly benefited from in-depth insights that are controlled by AI. It will help in increasing customer satisfaction rates, improve the revenue curve & ultimately transform the future of business operations.