The Potential of AI in ServiceNow
In 2020 ServiceNow introduced the Now Platform's Orlando release, complete with a new and improved set of AI and Analytics features, enabling organizations to more effectively streamline the decision-making process and improve productivity through process automation.
This commitment to leveraging AI technologies was built upon with the acquisition of Element AI in November, one of four such acquisitions last year alone, and the announcement of the creation of a Global AI Hub in Canada to accelerate innovation in the Now Platform.
The topic of artificial intelligence, and how it is helping to evolve the platform, is one that has come up consistently during our conversations with thought leaders in the ecosystem as part of our ServiceNow podcast series. In this post we take a look back at how some of the leading experts in ServiceNow see AI being leveraged in the future to improve the platform.
Categorization & Assignment
In one of the first episodes of our digital transformation series we sat down with a ServiceNow thought-leader and 9-time Knowledge conference speaker. During the conversation they outlined how the platform has evolved over the years, and the ways in which AI is being leveraged to improve operational efficiencies;
"If you look at 15 years ago you were showcasing form-based workflow lists and people were like 'wow, we can finally see our work in a list that everyone can see and interact with', but that was the problem 15 years ago, the modern problem is 'I've got the work visible and I've even got a lot of the work automated, but I've been stockpiling tonnes of data and still have to push the envelope in terms of productivity, how do I do that?'
Two of the most obvious use cases for AI in the ServiceNow space are categorization and assignment. Firstly, it's finding out what type of incident this is, what is this person calling or emailing me about, and can I categorize it or enrich the information based off past behaviour? Then it's making sure it gets to the right group first. Everyone who's had experience with support knows the meme about the run-around, being taken to level two and level three and constantly being bounced back and forth waiting for the right party to get your ticket. A lot of talk in the ServiceNow ecosystem is about making sure a ticket gets to the right party first, and where previously we used to have to rely on human intuition to figure that out, there's emerging use cases and success stories in ServiceNow about utilising AI and handling assignment and reassignment in that way.
I think everybody in the ecosystem just knows AI is coming and is making an effort to embrace it, even though all of the use-cases aren't out and fully fleshed out yet."
The concept of leveraging AI capabilities to enhance the user experience was also a key topic of conversation during our discussion with the Product Leader at a Premier ServiceNow Partner;
 "There are clear cases where it (applying AI) makes sense, for example with AI-based ticket routing. If the AI is properly trained you can take some of that triage activity away from the Service Desk, put that into the AI and reduce the overall resolution time. That's a great example as long as you're planning ahead and thinking about what happens when the AI miscateogrizes. What are you gonna do at that point and how reactive can you be? Our caution is always, if you're going to apply AI, ask some questions up front. And then after you've made that decision, continue to ask questions".
Natural Language Understanding
Initially implemented as part of the New York release, ServiceNow Natural Language Understanding (NLU), enables the platform to learn from, and respond to, human-intent, as well as enabling virtual agents to offer a more engaging conversational experience.
We previously hosted ServiceNow's Senior Platform Architect, who discussed how these new features are improving the platforms usability;
 "I think that natural language processing, and really having the platform understanding me as a human saying 'I want to see the last four tickets that were categorized as a P1', and having a computer understand that and be able to build that report and send it out is going to be so important.
Especially as we couple it with things like Flow Designer to enable citizen developers, we also need to be able to digest large amounts of data, and I see natural language processing as being the obvious next step for that. If I can just write something in plain English, that's a lot easier than having to build a report from scratch."
Building on this point we recently hosted the VP of Internationalization at ServiceNow, who is responsible for taking the product (originally built in English) and building systems to make the platform usable across multiple geographies and languages. They described how leveraging AI and NLU capabilities is vital in ensuring the platform works seamlessly regardless of location;
"Historically the localization industry just looked at taking content, translating it, and putting a process in place to capture mistranslation, spelling errors and punctuation. However, it's been evolving. When you just look purely at spelling errors for example, it doesn't give you feedback on what the customer is actually doing and it's also very subjective, so we're starting to use some cool technology like AI to factor in what machine translation you can use and what has to go for post-editing.
The biggest change has been companies are now starting to see internationalization as a must have. If you want to be part of the conversation with big global companies you must be available in multiple languages, you must be as usable in Japanese as you are in English and this requires a holistic approach, we're talking machine translation, natural language understanding and AI, to enable a global enterprise company to have the confidence that a product will work across all geo's and all locales".
Predictive Intelligence
Predictive Intelligence utilizes machine learning to automate routine tasks and make resolutions faster by learning from past instances.
The potential offered by Predictive Intelligence was a key topic of conversation when we hosted the Director of Digital Lighthouse at a leading global Consultancy;
 "My favorite thing right now is predictive intelligence, this is ServiceNow's AI play essentially. What I really like about ServiceNow is that they know where they've had limitations as a company and they've gone through very specific and targeted acquisitions to jump ahead of their competition, especially in the AI space. Just last November they announced the Element AI acquisition for the core platform and next-gen workflow engines.  And if you look at the plug and play API that Element AI was offering when the announcement happened, they had things like forecasting, OCR, explainability, anomaly detection and optimization. They're all capable of creating a strong front office solution connection by leveraging machine learning"
"This is theoretical right now but I'm sure at some point this will become a reality. For a Telco company for example, imagine one system that connects the full front-end to the back end. It's the end-to-end world connected, with ServiceNow monitoring the health of your telecom equipment distributed across the globe. If something goes wrong, first it tries to auto-connect, because there's orchestration built in, but if it can't it then triggers a field service technician who, optimised by AI and based on real-time traffic data, gets sent out to resolve the issue, while in parallel informing the customers proactively that we are on our way to resolving an issue".
Automated Testing
Returning to our initial conversation with a renowned ServiceNow thought-leader, they outlined another AI use-case that has gone somewhat under the radar, that of automated testing;
 "A big sleeper that not many people are talking about is automated testing. ServiceNow, obviously being a platform for work management across the enterprise, have to be very careful about the code that's being added to it and upgrades etc., so there's a lot of pressure emerging in our ecosystem to automatically test things. The biggest problem with that is you have to define your tests so that the engine can go test, and it's just a lot of human-centric manual labor, and I think that's the greatest time-saving AI use-case out there on ServiceNow. There's a company called dotwalk.io, and their AI use-case on ServiceNow is saying 'Let's look at the way you use ServiceNow and have the AI fill in the test cases for you'. And then you can go and run the test cases whenever you want."
We explored this use case in greater detail during an episode with the Founder & CEO of an AI-powered solutions company. After outlining some of the problems they're aiming to solve, they went on to describe the benefits of AI-powered testing;
 "Primarily we're displacing manual testing. The way that people, for the most part, do this today is they'll ask someone on the Help Desk, 'does it still work?', and they're just asking them to kind of go in and do the things they normally do in the system.
What we do instead, is we use an AI-powered solution to generate automated tests. This is essentially a computer code that runs through the system, and with a single click we can both discover all of the different scenarios for what your customers are doing on your ServiceNow instance, and document your test cases in a level of detail that a human would struggle to match compared to our AI."
A big part of what we're doing is really enabling administrators to have a much better story to tell when they go to their stakeholders and say they want to upgrade ServiceNow.
If they start getting questions like 'How do we know this is still going to work?' As opposed to just saying 'Well we had some of your help-desk users click through and they didn't see anything', instead the story they're able to tell is 'We've ran 2000 automated tests and they're all passing green, it represents about 30,000 assertions that were made about the behaviour of the ServiceNow instance and we feel very confident as a result'. So we're not just doing the actual testing, it's also about having a better ability to articulate how risk is mitigated as you're going through this important change of a ServiceNow upgrade."
The  acquisitions of Element, Passage AI, and Sweagle, coupled with continued investment in NLU and Predictive Intelligence, it is likely that AI will continue to be at the forefront of innovations in the ServiceNow platform for years to come. To hear more about how the platform is benefitting customers globally, you can listen to all the episodes of our ServiceNow podcast series in full.
Alldus are currently handling a number of US ServiceNow vacancies across contract and FTE, upload your resume today to keep uo to date with all the latest opportunities.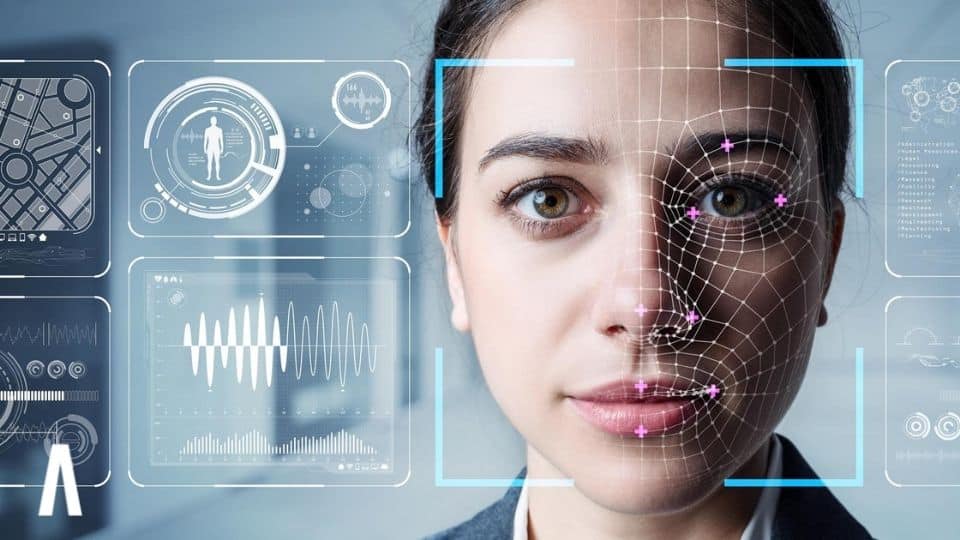 Despite huge advancements in AI research, the field still lags in another key area of societal progress, gender equality. With women accounting for just 22% of professionals in the field, we examine the steps needed to address this inequality and how it would also benefit the technologies themselves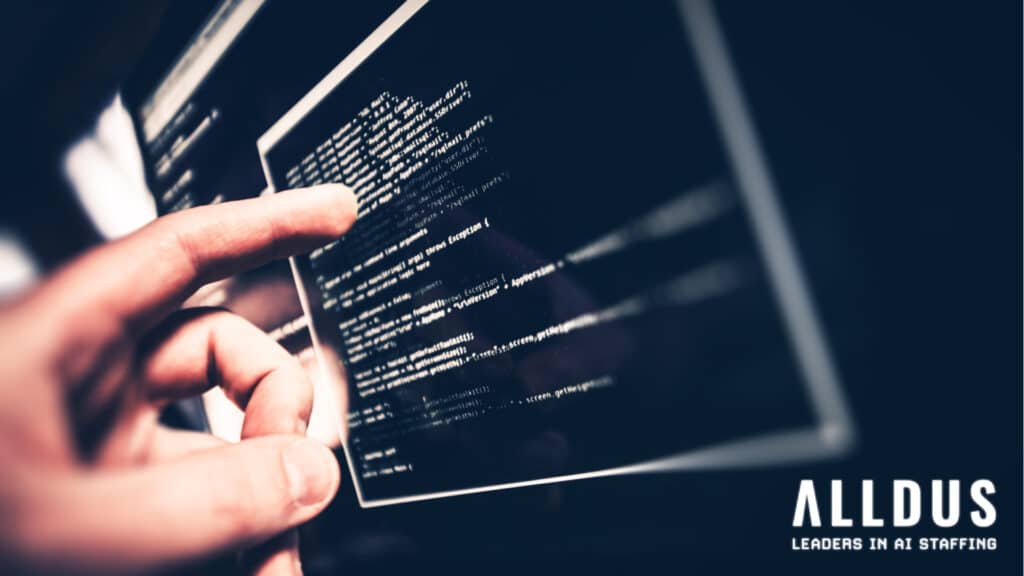 As a programming language, It's a simple skill to learn, but a very valuable one. A walk in the park compared to Python or R.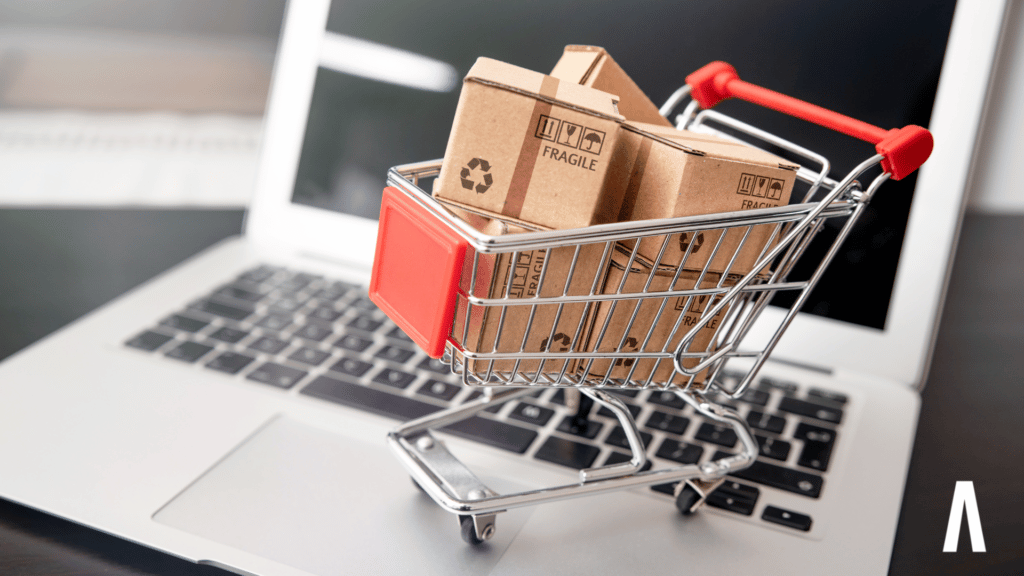 There are great benefits to using NLP in eCommerce. The world of business would be greatly benefited from in-depth insights that are controlled by AI. It will help in increasing customer satisfaction rates, improve the revenue curve & ultimately transform the future of business operations.