AI in Action: International Womens Day
The topic of representation in AI continues to be a major talking point in STEM, with women accounting for just 18% of the leadership roles at premier technology companies.
Through our AI in Action Podcast series, we've had the privilege of talking to just some of the women who are leading the way in AI, and changing the perception of what a technology professional looks like.
To celebrate International Women's Day, we look back at 10 of our most popular episodes featuring Women in AI.
Angeli Moeller – Leader of the AI Program at Bayer Pharmaceuticals (now at Roche)
"We need to have a deeper understanding of an individual's biology and treatment options. What will really benefit them? What does their disease look like? So they no longer an average, but they become an individual patient."
In this episode Angeli talks us through the fascinating work being done at Bayer Pharmaceuticals, highlighting the role AI is playing in disease detection and the breakthroughs that are transforming patient care.
Angeli also talks us through some of the most challenging projects she's worked on throughout her career, and her work educating the public about Artificial Intelligence.
Geetu Ambwani – Senior Director of Data Insights at Flatiron Health
Flatiron's mission is to improve lives by learning from the experiences of cancer patients. A huge impediment to this task is the disparate, unstructured nature of data in the Healthcare sector.
In this episode Geetu talks about how Machine Learning and Data Science techniques are being leveraged to solve the Data problem as well as how she transitioned from a Media background into the Health sector.
Jinsook Han – MD & Global Lead for Growth and Strategy at Accenture Applied Intelligence
Employing over 500,000 staff across 120 Countries, Accenture help clients across the World create lasting value through technological innovation.
In this episode Jinsook talks us through just some of the projects she's been working on and gives us some insight into how AI will impact workplaces in the near future.
DR Olivia Lewis – Head of Data Science at The Unbelievable Machine
The Unbelievable Machine are a full-service provider for cloud services, big data and managed hosting.
Head of Data Science, DR Olivia Lewis, talks to us about what attracted her to a career in Data Science and gives us an update on some the research breakthroughs that she finds most exciting.
Dilara Ally – Head of Digital Sciences and Technologies at Joyn Bio
Joyn Bio's mission is to solve some of the biggest challenges in agriculture by utilizing synthetic biology.
We sat down with Dilara Ally to discuss the challenges of maintaining sustainability, and how Joyn are leveraging Computational Biology and Data Science to achieve this. She also gives some great advice to listeners on what it takes to succeed in the world of Data Science.
Alix Lacoste – VP of Data Science at BenevolentAI (now at Blackfynn)
BenevolentAI are Global leaders in the development and application of AI for drug discovery and development.
In one of our most popular podcasts of the year, Alix Lacoste talks about how her team are using Machine Learning to improve and evaluate the drug discovery process. Alix also gives an insight into some of the challenges faced when building a Data Science team.
Elisabeth Reitmayr – Lead Product Analytics Manager at ResearchGate
ResearchGate's goal is to connect the scientific world and make research open to everyone. In this episode, Elisabeth Reitmayr talks us through how she built the company's Analytics function and the challenges she faced along the way.
Find out as well about the AI trends that excite her and the work ResearchGate have been doing to provide support during the Covid-19 pandemic.
Anne Bauer – Director of Data Science and Anna Coenen – Lead Data Scientist at The New York Times
Established in 1851, the New York Times is often regarded as the "newspaper of record", committed to helping their readers understand the world through expert and independent journalism.
In this show, Anne and Anna discuss how they both got into Data Science and how they are using personalization to improve the readers' experience.
We also get an insight into how the use of Machine Learning has evolved in the institution and what they love most about their jobs.
Renee Ernst – Senior Lead Data Scientist at General Mills (now at Imperfect Foods)
General Mills are one of the world's leading food companies with more than 100 brands, including; Cheerios, Old El Paso and Betty Crocker.
Renee is a Data Science leader with proven experience in using predictive analytics and machine learning to deliver tangible business value.
In this episode she talks about her journey in General Mills, how Data Science has evolved in the company and their plans for future growth.
Sidney Madison Prescott – VP of Intelligent Process Automation at BNY Mellon (now at Spotify)
"Each individual on a team brings a different perspective. That diversification of thought often culminates in incredible solution designs that can revolutionize an industry
Sidney has spent several years in the cognitive automation space and is well-placed to discuss what it takes to drive successful Global robotics implementations.
Listen now to hear about what it takes to build and manage a successful Data Science team, and the importance of redefining the stereotypical AI professional.
The women featured in this list represent just some of the amazing guests we've had the pleasure of talking to, to check out our full calatlogue click Here.
If any of these guests have inspired you to pursue a career in AI upload your Resume today or check out our latest Vacancies.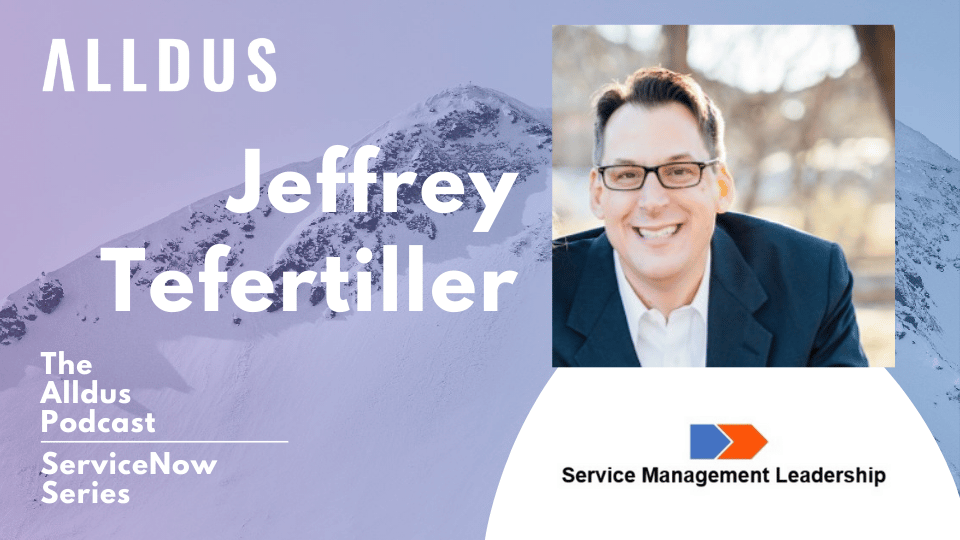 Welcome to episode 79 in our Digital Transformation series of the Alldus podcast, the show where we highlight the brightest talent and technical leadership within the ServiceNow ecosystem. Powered by Alldus International, our goal is to share with you the insights of leaders in the field to showcase the excellent work that is being…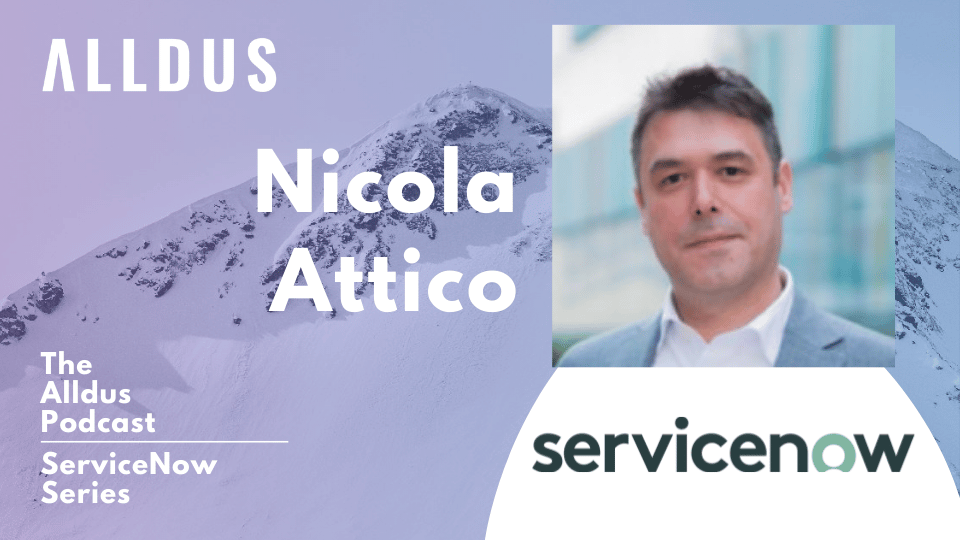 Welcome to episode 78 in our Digital Transformation series of the Alldus podcast, the show where we highlight the brightest talent and technical leadership within the ServiceNow ecosystem. Powered by Alldus International, our goal is to share with you the insights of leaders in the field to showcase the excellent work that is being…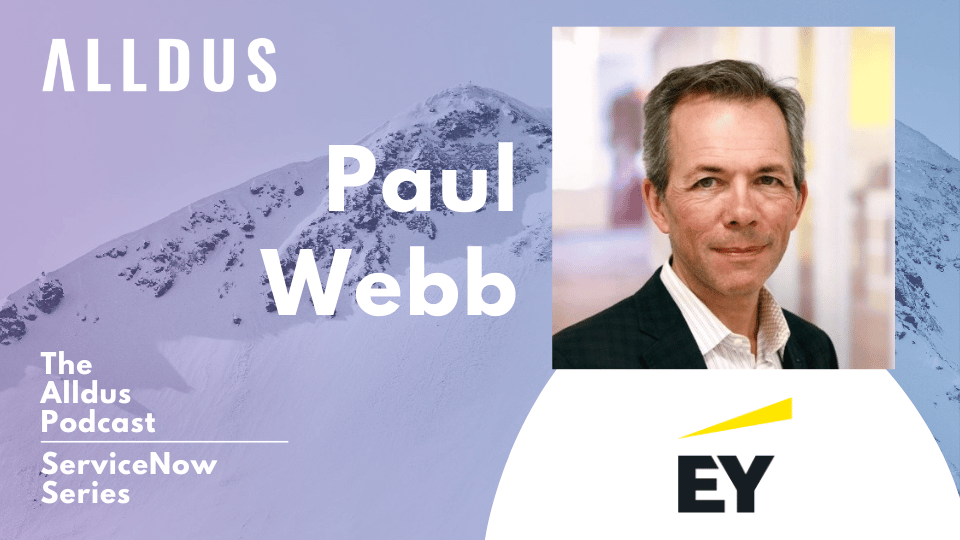 Welcome to episode 76 in our Digital Transformation series of the Alldus podcast, the show where we highlight the brightest talent and technical leadership within the ServiceNow ecosystem. Powered by Alldus International, our goal is to share with you the insights of leaders in the field to showcase the excellent work that is being done…